Electric cars coming in 2022
Friday 25th February 2022

2022 is set to be another record-breaking year for electric vehicles. In fact, according to recent figures published by the UK automotive trade body, the Society of Motor Manufacturers and Traders (SMMT), 260,000 battery electric vehicles will be registered this year, compared with just 221,000 diesel or MHEVs (mild hybrid electric vehicles).
As more and more people make the switch, competition between manufacturers is leading to lower prices and more choice for drivers. To help all those thinking of joining the EV revolution this year, we've hand-picked just ten brand new electric cars to look out for in 2022.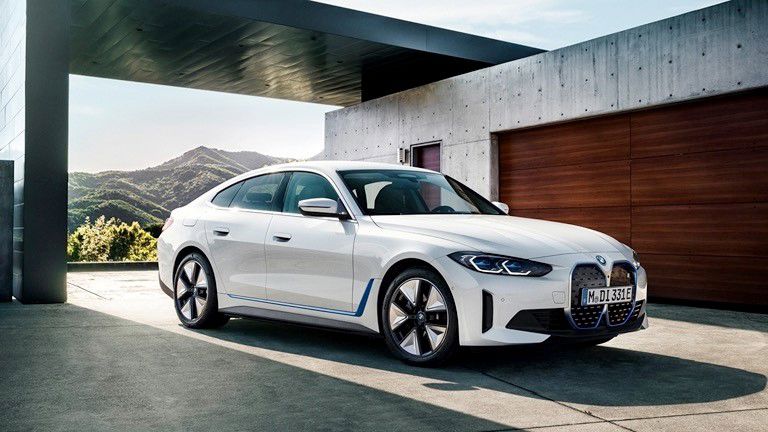 Available: Now
In line with BMWs accelerated EV plans, the i4 launched three months ahead of schedule, with deliveries expected by the Spring — depending on your chosen specification. Positioned as a rival to the Tesla Model 3, and looking just like the BMW4 Series Grand Coupe, the entry-level eDrive40 Sport has a predicted range of 367 miles. The range topping i4 M50 comes with four-wheel drive and much more power, but this does mean a slight drop in range to around the 300-mile mark.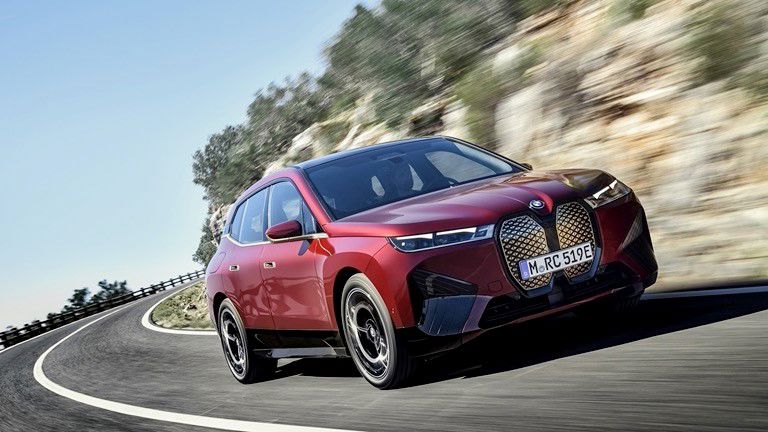 Available: Now
The iX certainly packs a technical punch to match its premium status. In total, there's up to 20 times more computing power than previous models, including the ability to accelerate, brake and even steer for itself, 5G connectivity, a new iDrive 8 infotainment system, and Digital Key Plus that uses your smartphone instead of a standard key. There're also some very high-end safety features, including a driver assistance system designed to help prevent collisions with pedestrians and cyclists. Battery capacity varies within the iX range, but the xDrive40 has an official range of 257 miles. There will also be a xDrive50 version with a 100kWh battery capable of around 380 miles.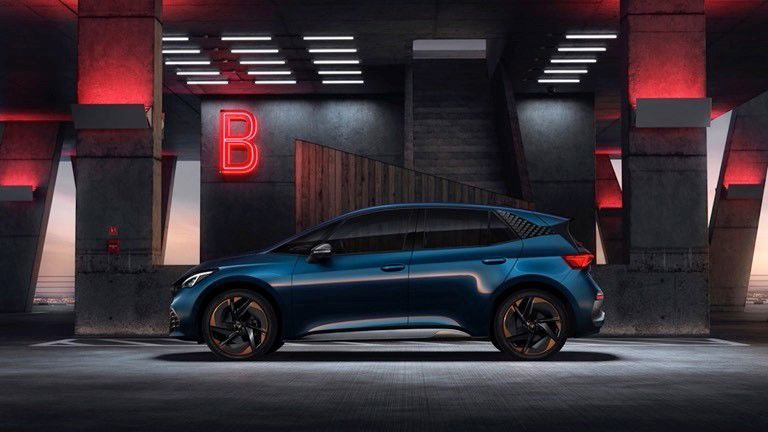 Available: Spring 2022
Although the release is taking place in stages, there will in time be a choice of three batteries (45kWh, 58kWh and 77kWh). At the lower end, you can expect a range of around 211 miles, whilst the 77kWh battery should deliver 335 miles. Rapid charge times vary between 26 and 34 minutes for a 10% to 80% charge — although this would be significantly longer for most standard home chargers. The mid-range option will be the first to be made available and, if you want a few extra features, the V2 trim has an augmented reality heads up display, whilst the top-end V3 trim has 12-way electrically adjustable, heated and massage front seats and 20-inch alloy wheels.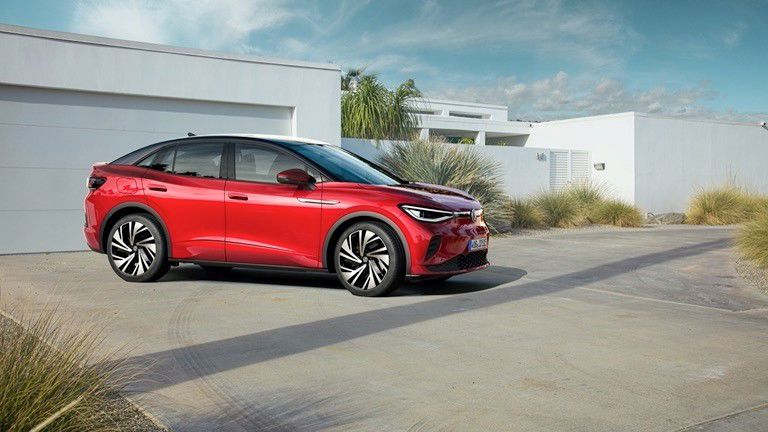 Available: Spring 2022
Based on the Volkswagen ID.4, the ID.5 is a coupé SUV with a 77kWh battery delivering a range of up to 335 miles. In fairness, the maximum charging speed of 125kW is less than some of its competitors. This might not be very noticeable now, and it's still pretty quick, but as the UK's rapid-charging infrastructure improves, the speed-boosting software update Volkswagen are currently working on will become more important.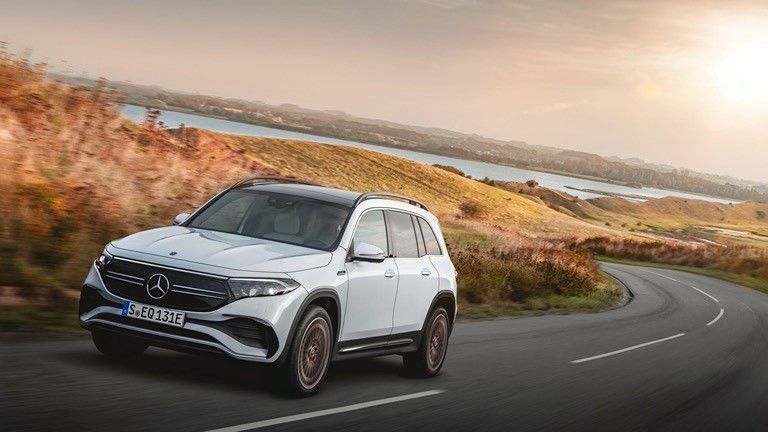 Available: Summer 2022
A competitor to the Audi Q4 e-tron and the Tesla Model Y, the Mercedes-Benz EQB is an SUV with seven seats and a 250-mile range. And if it is space you are after, folding down both the second and third row of seats provides a whopping 1,610 litres of boot space. The top of the range EQB 350 4Matic version has two electric motors for four-wheel drive and boasts 288bhp. Rapid charging times are a respectable 35 minutes for a 10% to 80% charge on a 100kW unit.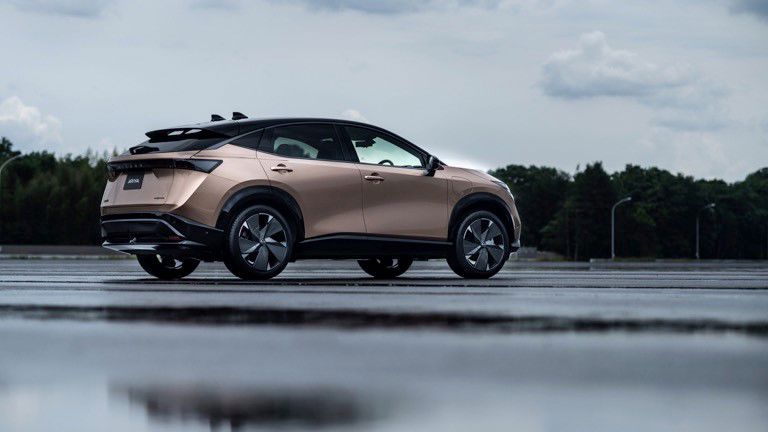 Available: Summer 2022
The Ariya is the first electric SUV from Nissan, with the entry level Advance model offering a very respectable range of around 220 miles. The mid-range Evolve has a larger 87kWh battery and 310 miles of range but, if it's power you're after, the Ariya e-4ORCE Performance offers 389bhp and will do 0-62mph in 5.1 seconds. That said, the maximum range drops back down to 248 miles. The 2.7 metre wheelbase adds extra interior space and, with the exception of the entry-level Advance, there's also an electric panoramic sunroof.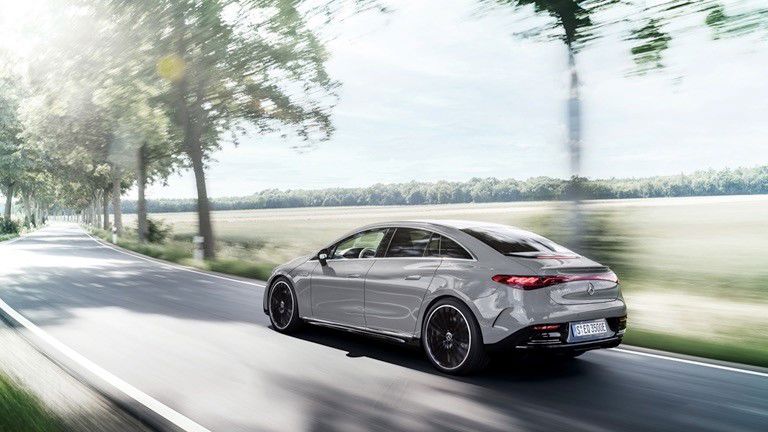 Available: Summer 2022
The predicted 410-mile range of the Mercedes-Benz EQE is one of the largest around and it makes it a strong competitor to the Tesla Model S Long Range. Built on the Mercedes-Benz EV specific platform, it can charge at 170kW, so you could add 155 miles of range in just 15 minutes with a suitably powerful charger. You can also choose to include the Hyperscreen infotainment system that includes three displays, one of which is a 12.3-inch screen for the front passenger. As a nice little extra, the inbuilt navigation system can monitor the distance versus remaining charge and divert you to charging stops along the way if required.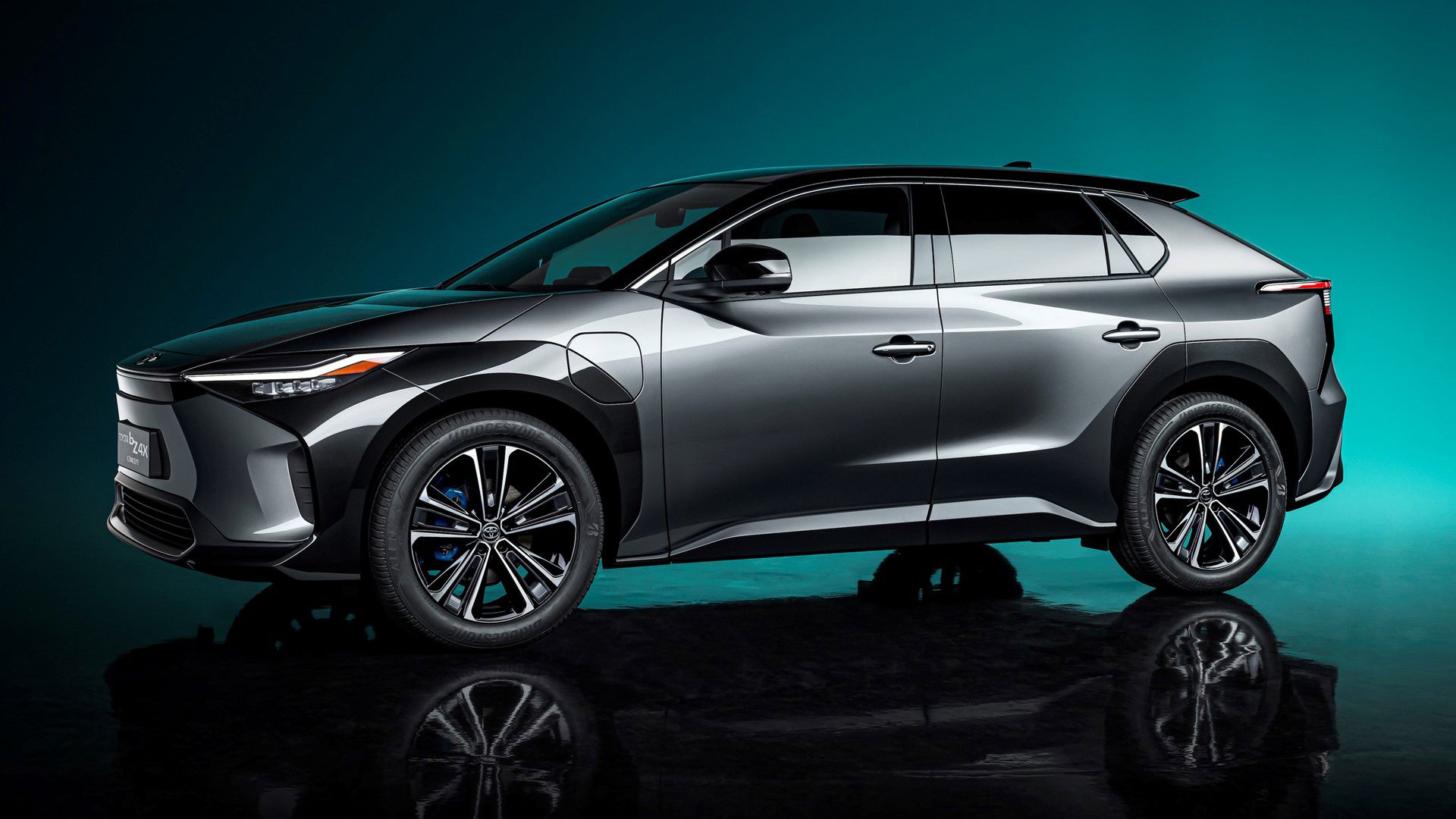 Available: Late 2022 (available to order now)
This is the first of anywhere between 7 and 15 models to be launched by Toyota over the next three years. If you are wondering, the bZ stands for beyond zero, which is in line with Toyota's aim to make their cars carbon neutral in every aspect of development, manufacturing, and use. Available in front or all-wheel drive, the driving range is expected to be in the region of 280 miles. Interestingly, the water-cooled battery and cell management system means that even after 10 years of driving, or 150,000 miles, the battery will still be operating at 90% of its original performance level.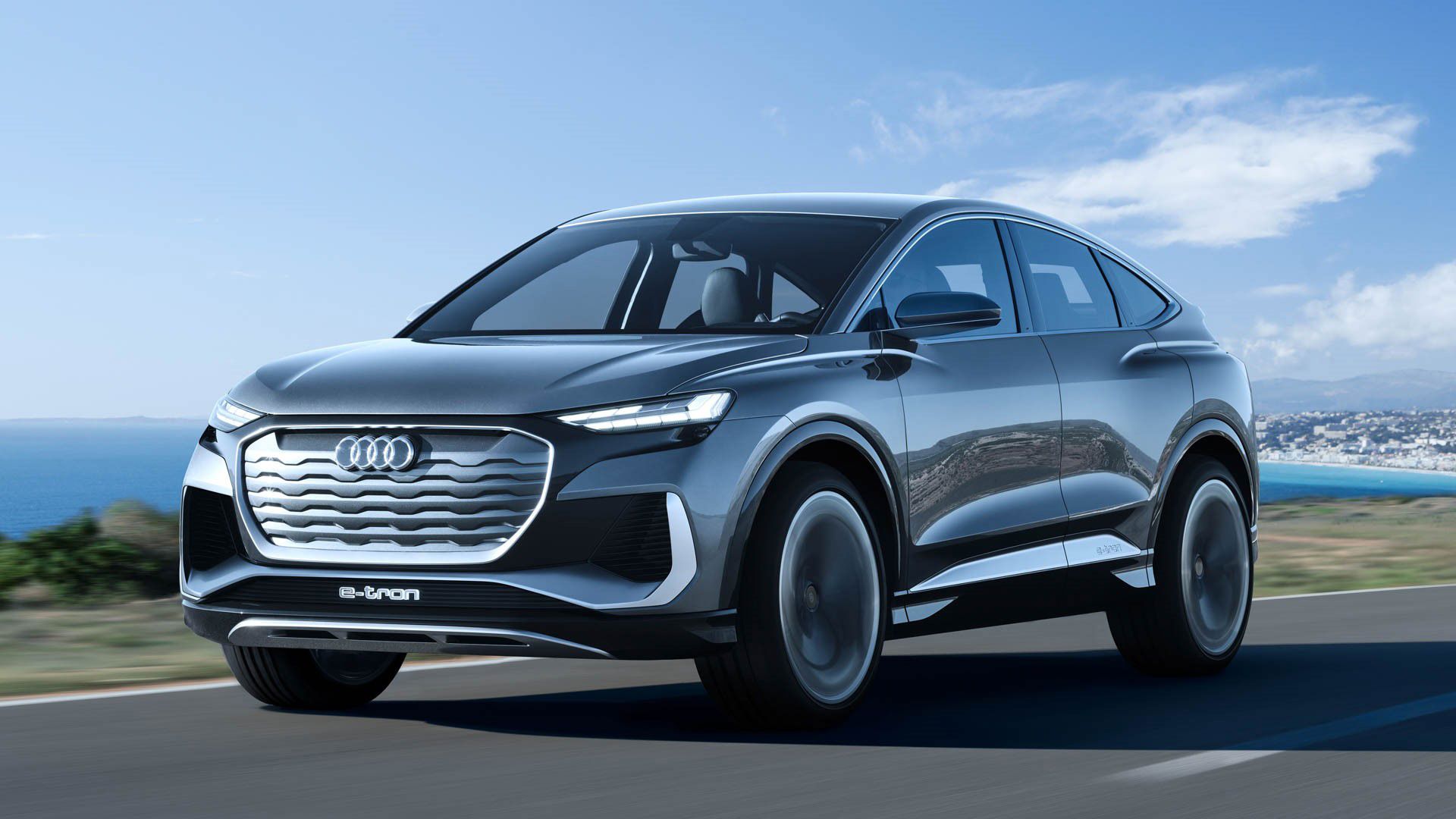 Available: Late 2022
As a statement of intent, Audi have already announced that from 2026 they will only launch all-electric cars. The new Q6 e-tron, with a range of around 300 miles and a power output of c. 500bhp, will be strong competition for the upcoming electric Porsche Macan. The new e-tron uses the Volkswagen Group PPE (Premium Platform Electric), which is basically a modular car platform that delivers more interior space for drivers and passengers. Ultra-fast charging capabilities are also included, taking you from 5% to 80% battery power in under 25 minutes.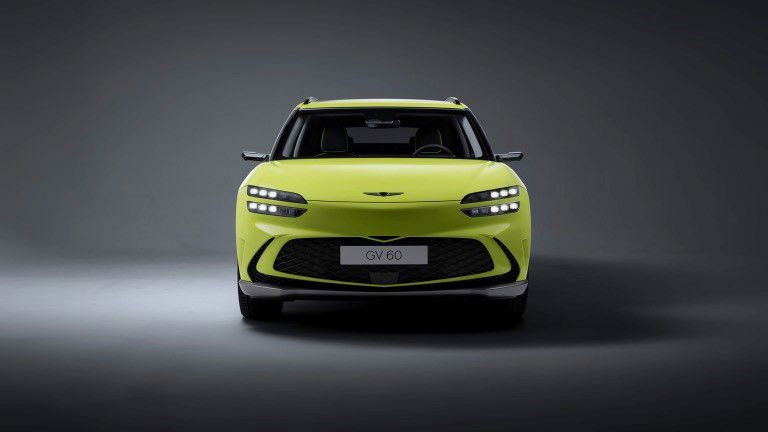 Available: Late 2022
It may not be a name you are familiar with but Genesis plans to launch eight electric or hydrogen models before the decade is done. The GV60, is an electric crossover with a predicted range of 250 - 280 miles. Assuming you can access a suitable charger, it is possible to charge at up to 350kW. This means you can go from 10% to 80% in just 18 minutes. It comes complete with a head-up display and a rather nifty camera which helps the suspension adjust to the road ahead.
Want to see more Electric Cars?
Remember, this is just a small selection of the electric cars available to lease from Novuna Vehicle Solutions. To find out more, visit our Electric Car Leasing Page to look at more vehicles or sign up to our mailing list to keep up to date with all the latest models, deals and transport news.
All Image sources: ev-database.co.uk
Back to top