Travelling with your dog?

If you are one of the 13 million UK households owning a pet dog, you'll know there's nothing like getting out and about with your canine companion. So to make sure you have everything you need for your four-legged best friend, here are our top tips for travelling, staying safe and having fun on the road.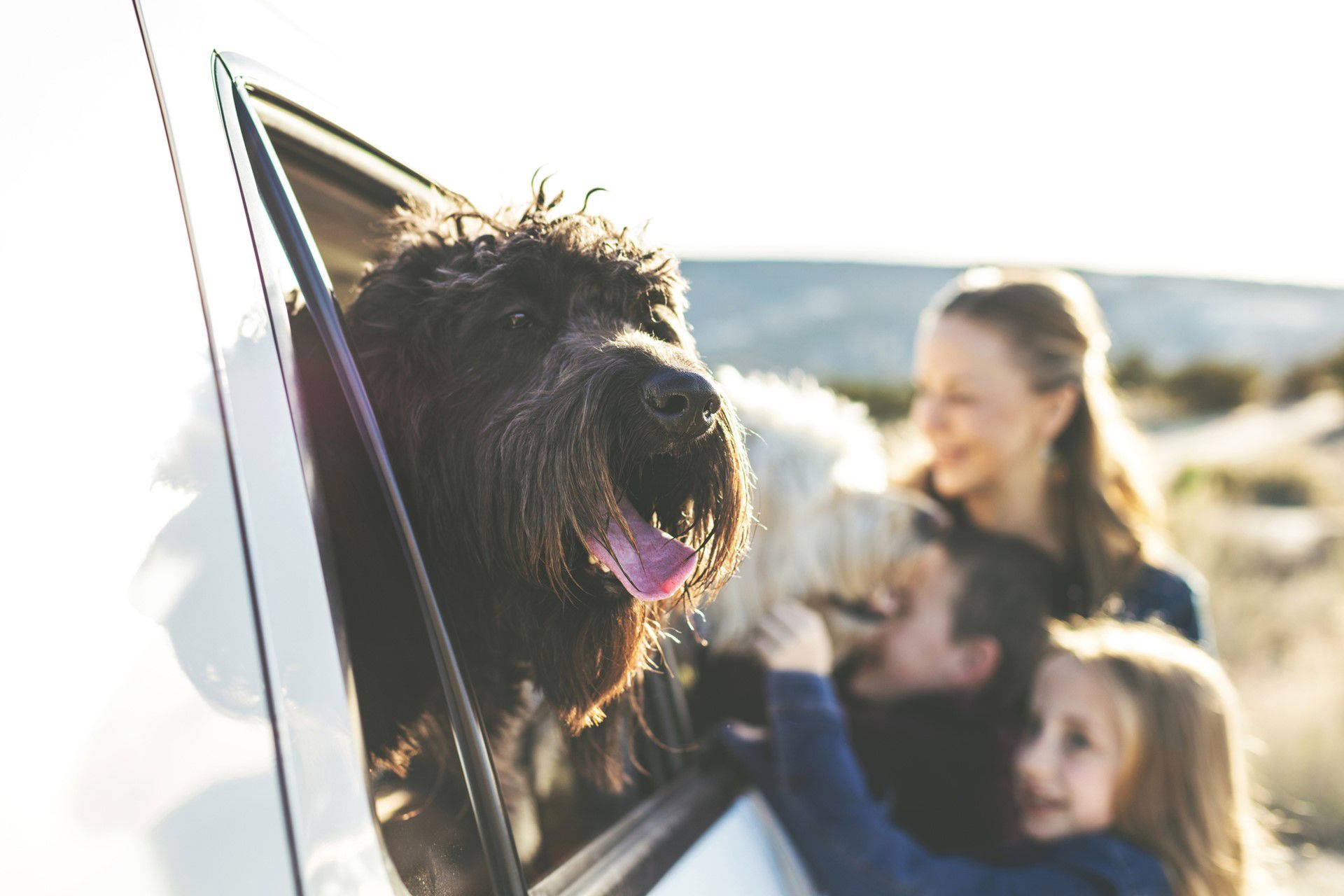 Having a dog in the car can be distracting, so you'll need to block out the cuteness factor and focus on the road ahead.

To keep you and your dog safe throughout the journey, always us a strong multi-point body harness, or a firmly affixed crate.

Dogs of all ages need regular breaks of 15 – 30 minutes every 2 – 4 hours (it's good for their humans too) but puppies or older dogs may need more regular toilet stops.

Try and plan your journey so that any stops you make are close to a park or open fields; they are much more fun to stretch your (and their) legs than a motorway service station.

Some dogs suffer from travel anxiety or motion sickness. This may mean you'll need more regular stops or even some medication to help calm their nerves and stop any nausea, we recommend speak to your vet if you are worried about your dog travelling.

Cars are not natural environments for dogs, so try and make their area of the car feel and smell as much like home as possible.

With new and exciting places to explore, and perhaps some new playmates to have fun with, you'll want to ensure their immunisations and boosters are up to date.

Make sure your dog is microchipped and has an identifier tag on their collar — you could even add a tracker, such as an Apple AirTag, for complete peace of mind.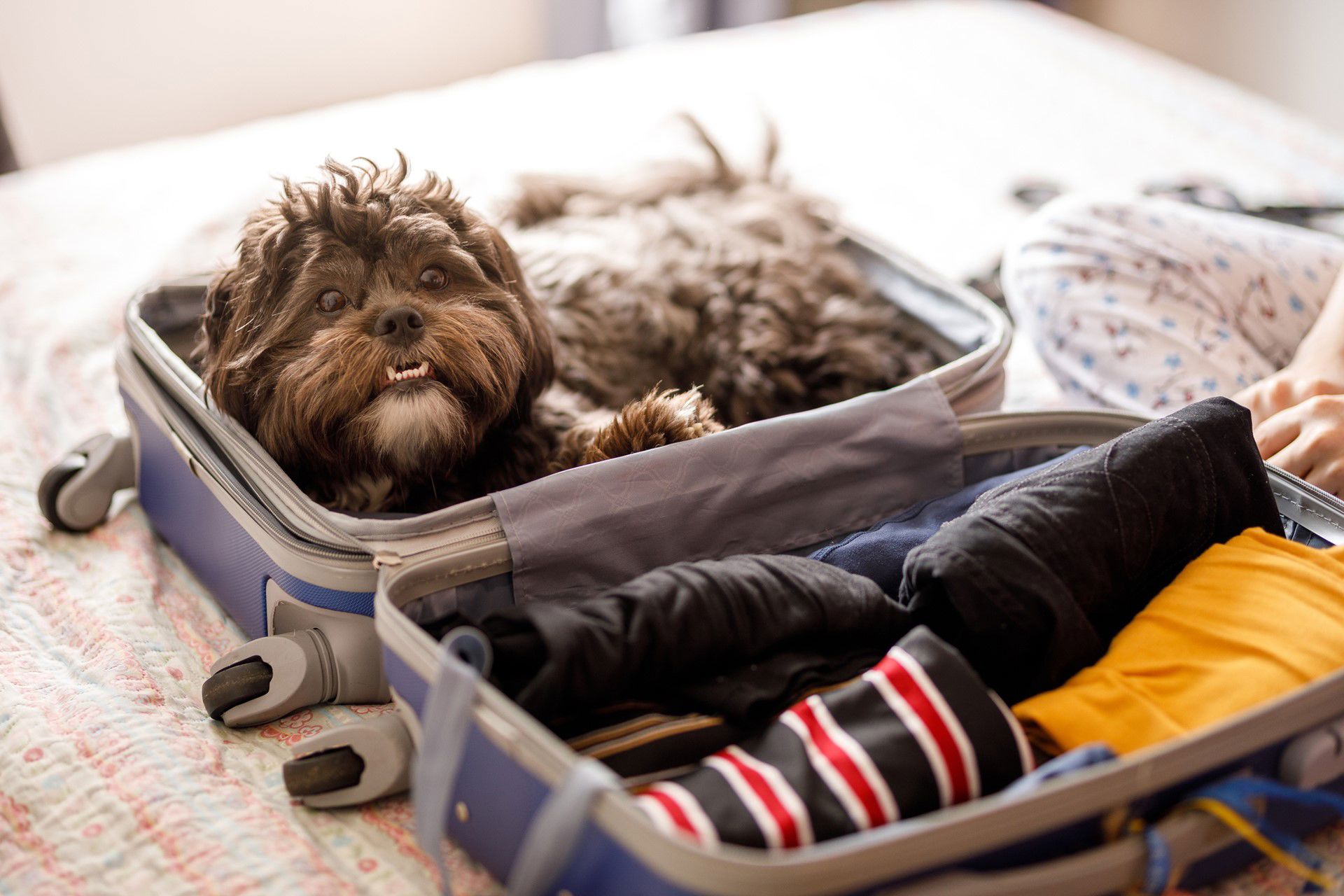 Travelling to Europe or Northern Ireland?
When travelling to an EU country or Northern Ireland, your dog (including assistance dogs) must have:
a microchip

a valid rabies vaccination

an animal health certificate, or a valid pet passport that's accepted in the country you're travelling to

tapeworm treatment for dogs if you're travelling directly to Finland, Ireland, Northern Ireland, Norway or Malta
Check the rules of the country you're travelling to for any additional restrictions or requirements before you travel, for more information visit the gov.uk website.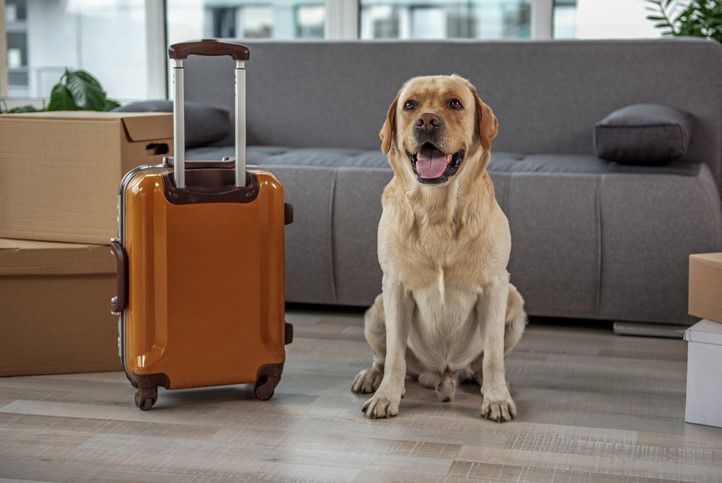 Their regular food and those all-important treats

Bowls and a travel water pack (especially if you are hiking)

Chew toys, a ball, or whatever else they like playing with

Plenty of poop bags for cleaning up after your pooch

Some old towels for when they inevitably get muddy

A dog bed to make them feel at home

Travel size dog shampoo to get them clean again

Any prescription medication or lotions

A spare lead and a muzzle (if your dog needs one)

Plenty of space on your smart phone for all those new pics!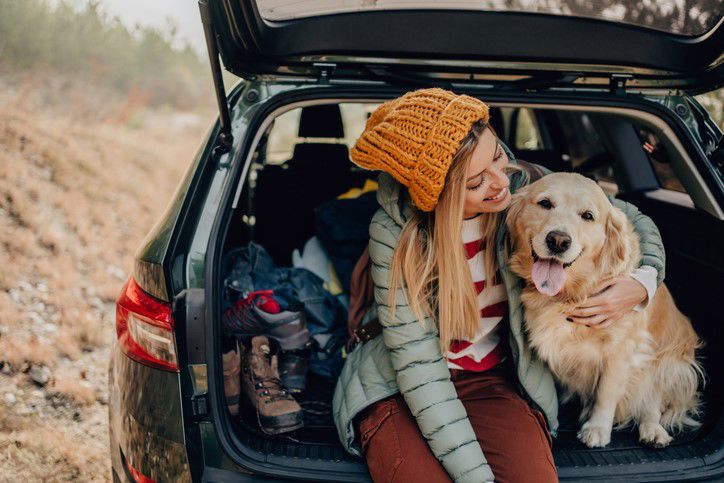 Try to avoid letting your dog travel with their head out the window. Yes, we know they love it but, even if they are secured, there is a risk of stones flying up and hurting them or insects getting in their eyes and ears.

Letting your dog move between seats, especially if that means they can distract or get in the way of the driver safely using the steering wheel, gears, or any other controls.

Finally, and you know what this one is, please, please, don't leave your furry friend in the car on their own. Even if it doesn't feel too hot, or the window is slightly open, dogs can easily dehydrate or overheat.
Back to top