EVs to look out for in 2023 and beyond

With just over 6 years to go before the complete ban on selling new petrol or diesel only cars, over half of new car registrations are now either fully electric or some form of hybrid vehicle.
In reality, most manufacturers will have switched away from the production of ICE vehicles long before the 2030 deadline and, with new models hitting the market all the time, if you are looking to join the 1.2 million drivers who have already switched to a plug-in electric vehicle, there's more choice than ever before; especially if you are ready to embrace the manufacturers who are relatively new to the UK, such as China's BYD and GWM Ora, but who are expected to provide stiff competition to more established brands.
Here are just some of the great new EVs coming your way.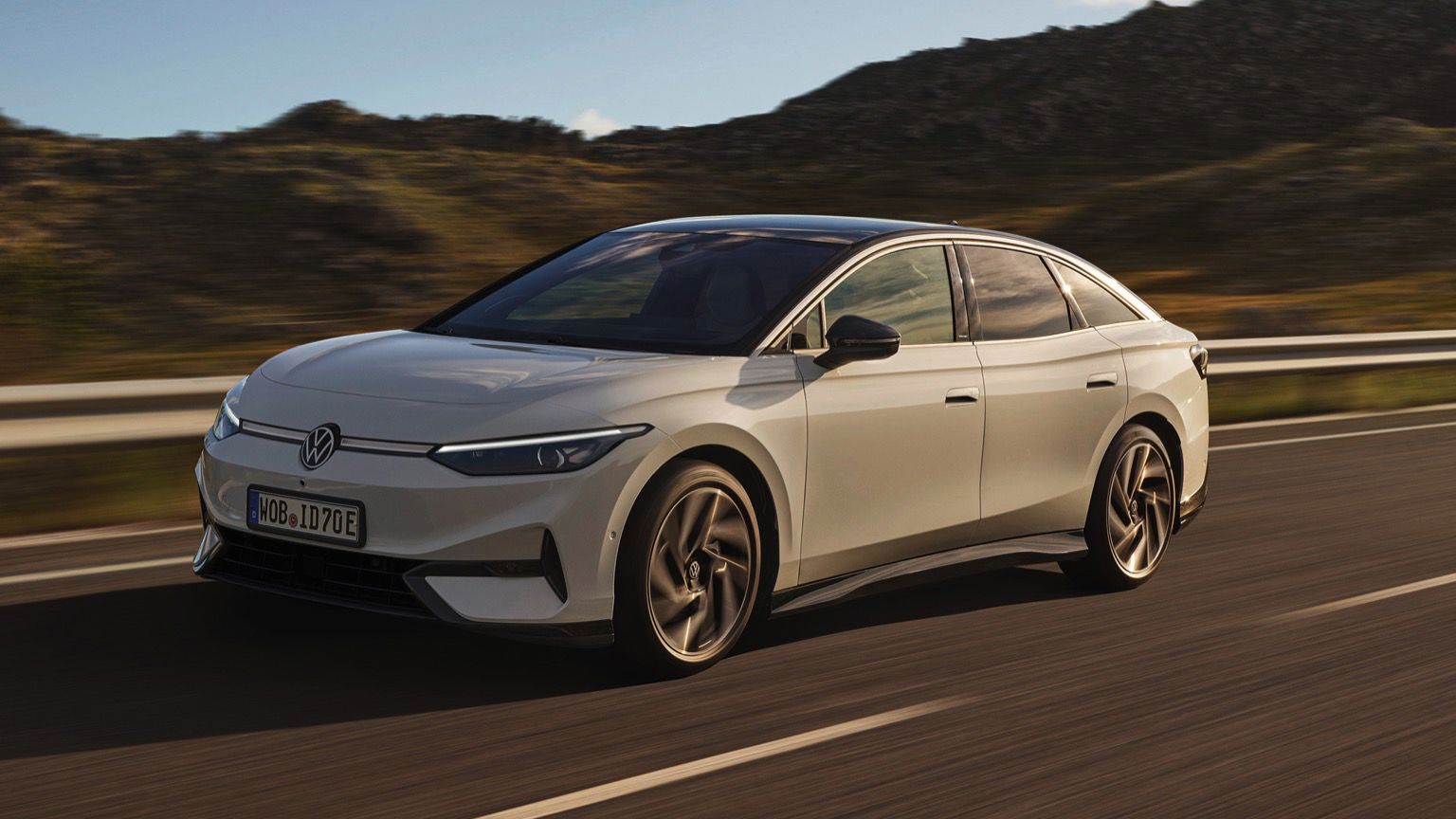 Volkswagen ID.7
Set to compete with the Tesla Model 3 and Polestar 2, this fully electric sportback has green credentials that extend way beyond the battery. Continuing the trend set by the ID. Buzz, recycled ocean plastics and bottles are used in seat covers, carpet insulation, cladding and liners. And, thanks to its aerodynamic design and advanced battery management system, the new ID.7 consumes just 13 kWh every 62.1 miles which, in real terms, gives it a range of up to 435 miles and a 10-80% charge time of just 30 minutes.
Put it all together and even long-distance drivers can enjoy a stress-free ride that's made even better by a new 15.0-inch infotainment system, AR head-up display, and a rather nifty glass panoramic roof which turns opaque at the touch of a button.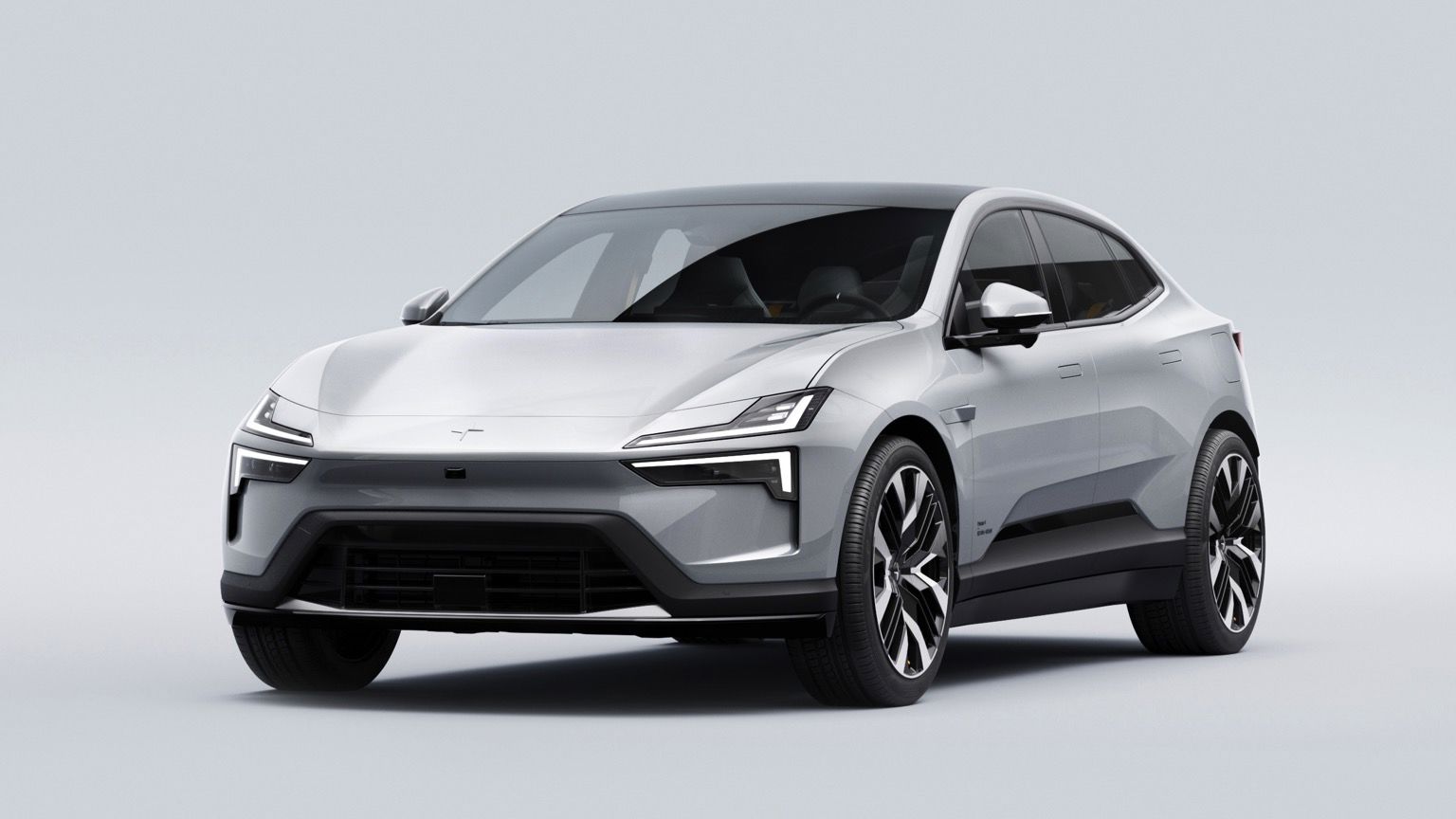 Polestar 4
Billed as having the aerodynamics of a coupé and the space of an SUV, the Polestar 4 combines innovative thinking with cutting edge technology to create a better driving experience. For example, the traditional rear window has been replaced with a HD camera that gives a wider field of view than generally possible on similar body shapes. You'll also find that Google Assistant, Google Maps, and Google Home integration all come as standard.
Revealed for the first time at the Shanghai Auto Show, the Polestar 4 is the fastest production car within the brand, achieving 0-62mph in just 3.8 seconds and the long-range dual motor has a preliminary range target of up to 350 miles WLTP. There's a strong commitment to safety too, with a total of twelve cameras, one radar, and twelve ultrasonic sensors fitted as standard. There's even a camera to monitor the driver's head and eye movements to look for signs of tiredness or any other form of incapacitation.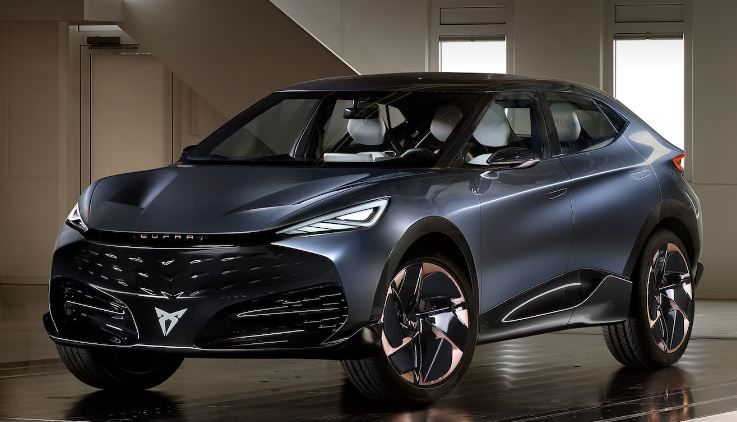 CUPRA Tavascan
The Tavascan is the first all-electric SUV from CUPRA and includes a rear wheel drive, 77kWh, version that delivers a 341 mile range from its 286 PS engine. There's also a more powerful 340 PS Tavascan VZ, which only has a slight reduction in range to a still very respectable 321 miles. And if you need a quick top-up, you can get 62 miles of charge in just 7 minutes.
The 15-inch CUPRA CONNECT system offers navigation, music, and voice recognition. There's also a Trained Park Assist which learns how to use pre-defined spaces for automated parking and an Assisted Lane Changing system that monitors the vehicle's surroundings and stops you from changing lanes until it is safe to do so.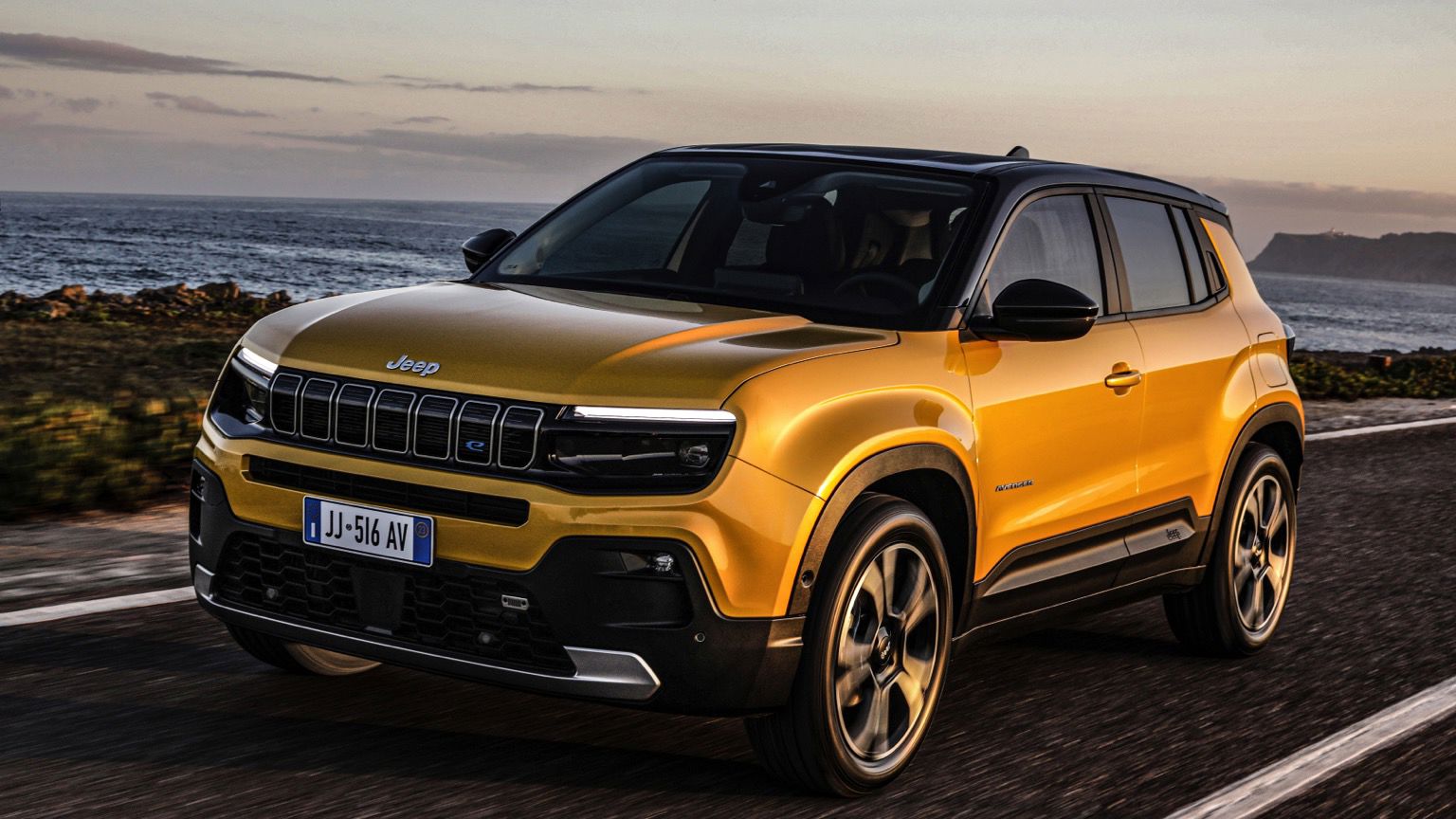 Jeep Avenger
The Avenger is Jeep's first 100% electric vehicle and boasts 100kW charging that delivers 24 miles of range in just 5 minutes. If you need to go a little further and use more of its 248-mile combined range, you can go from 20-80% charge in around 24 minutes.
Instantly recognisable as a Jeep, the SelecTerrain®, Hill Descent Control, and generous ground clearance, offer a safe and comfortable ride in almost any situation. Available in three trim levels — Longitude, Altitude, and top of the range (pardon the pun) Summit — you can lock and unlock the vehicle, turn on the headlights, and check the status of key systems using the Jeep app. And to make sure your smartphone stays powered up, you'll find an easy-to-use built-in wireless charging pad.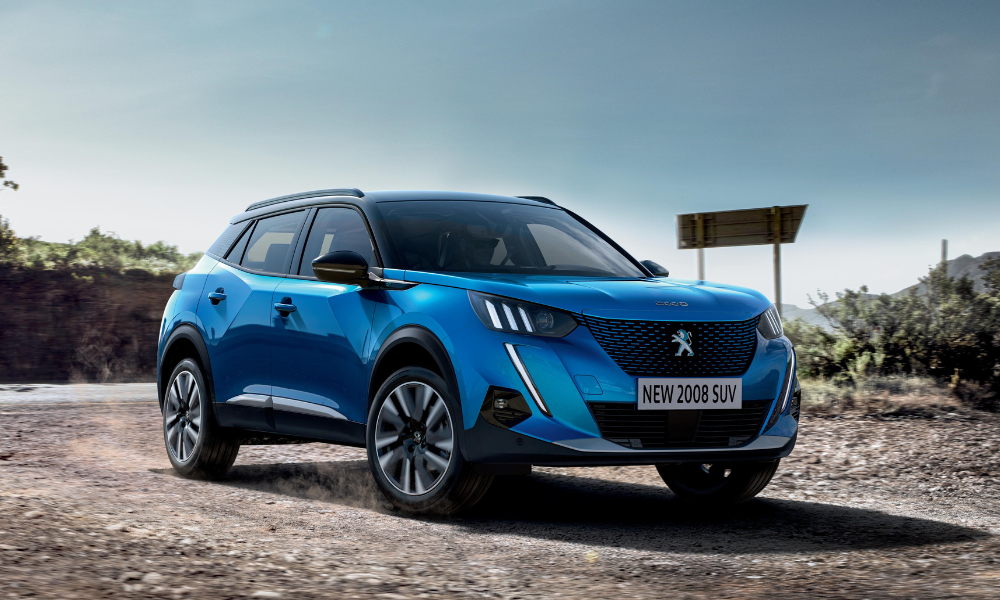 Peugeot 2008
The 2008 is all about choice, with each of the three trims — Active, Allure, and GT — available in petrol or all-electric. The i-Cockpit has a 10" HD touchscreen and the GT version even comes with a customisable holographic digital instrument panel. Practical as ever, the folding back seats convert to a flat floor to deliver 1,467 litres of space. And, with a panoramic opening sunroof, massaging, heated, and electrically adjusted seats, you'll be able to travel in comfort for every one of the 248 miles (WLTP) of full electric range that's offered by the E-2008. At the journeys end, you'll be able to charge up from 0-80% in around 30 minutes on a fast (100kW) charger.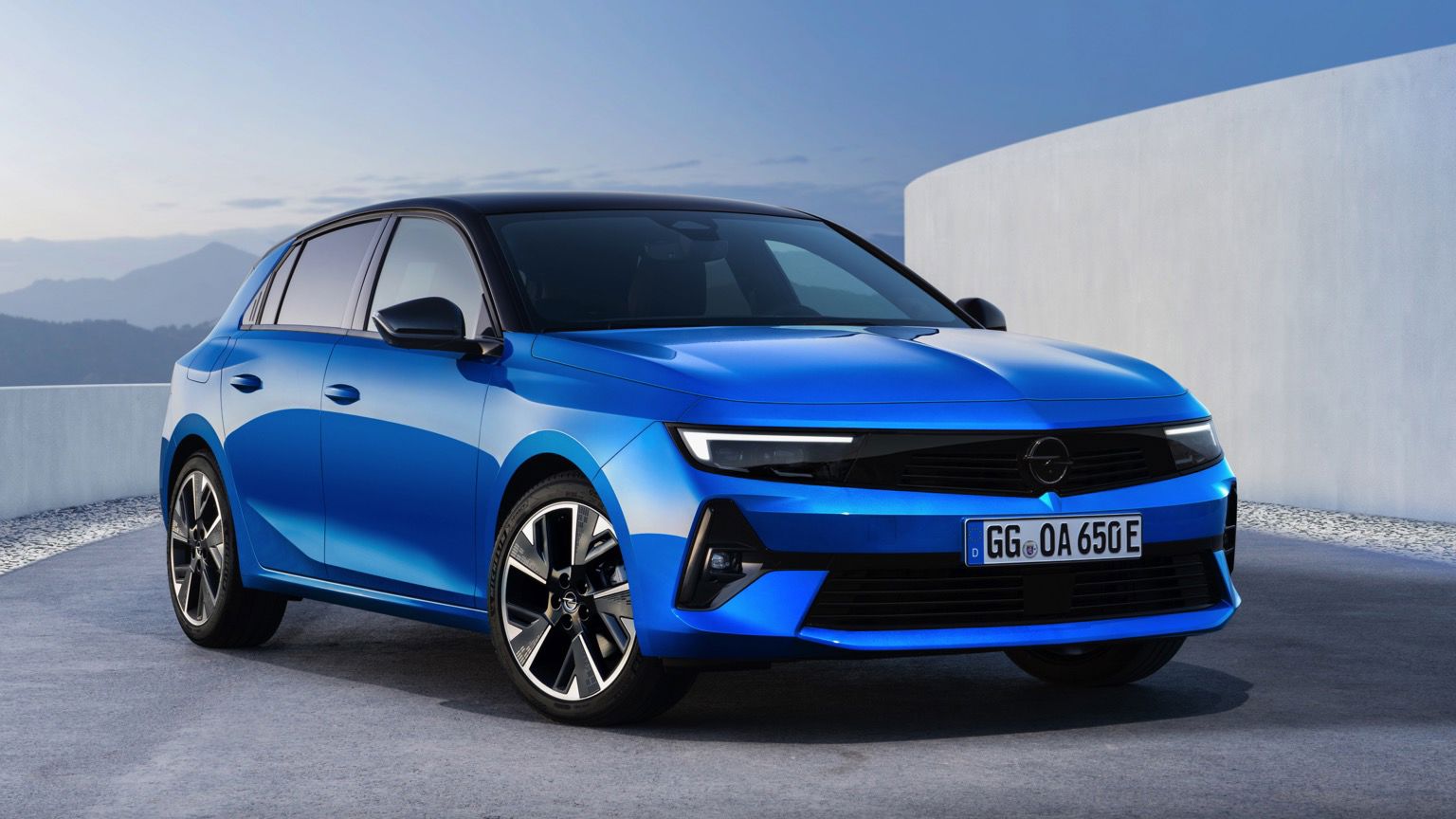 Vauxhall Astra Electric
The Astra is one of the UK's longest running and most popular models and it's now been given a new lease of life as an all-electric hatchback and sports tourer.
Looking much like the previous petrol, diesel and hybrids versions, the Astra Electric is clearly targeted at drivers who still love their Astra but now want to make the switch to all-electric driving. When they do, they'll discover that the 114kW electric motor and 54kWh battery gives the hatchback a range of up to 258 miles and, by supporting 100kW rapid chargers, a 20-80% charge should only take around 30 minutes.
With a 20-inch infotainment system, natural voice recognition, wireless charging, and extended head-up display, there's plenty of tech to make driving easier and more enjoyable. And if you need a bit more space for luggage or equipment, the Sports Tourer may have a smaller real-world range (185 miles) but you'll get a massive 1,553-litre maximum storage capacity.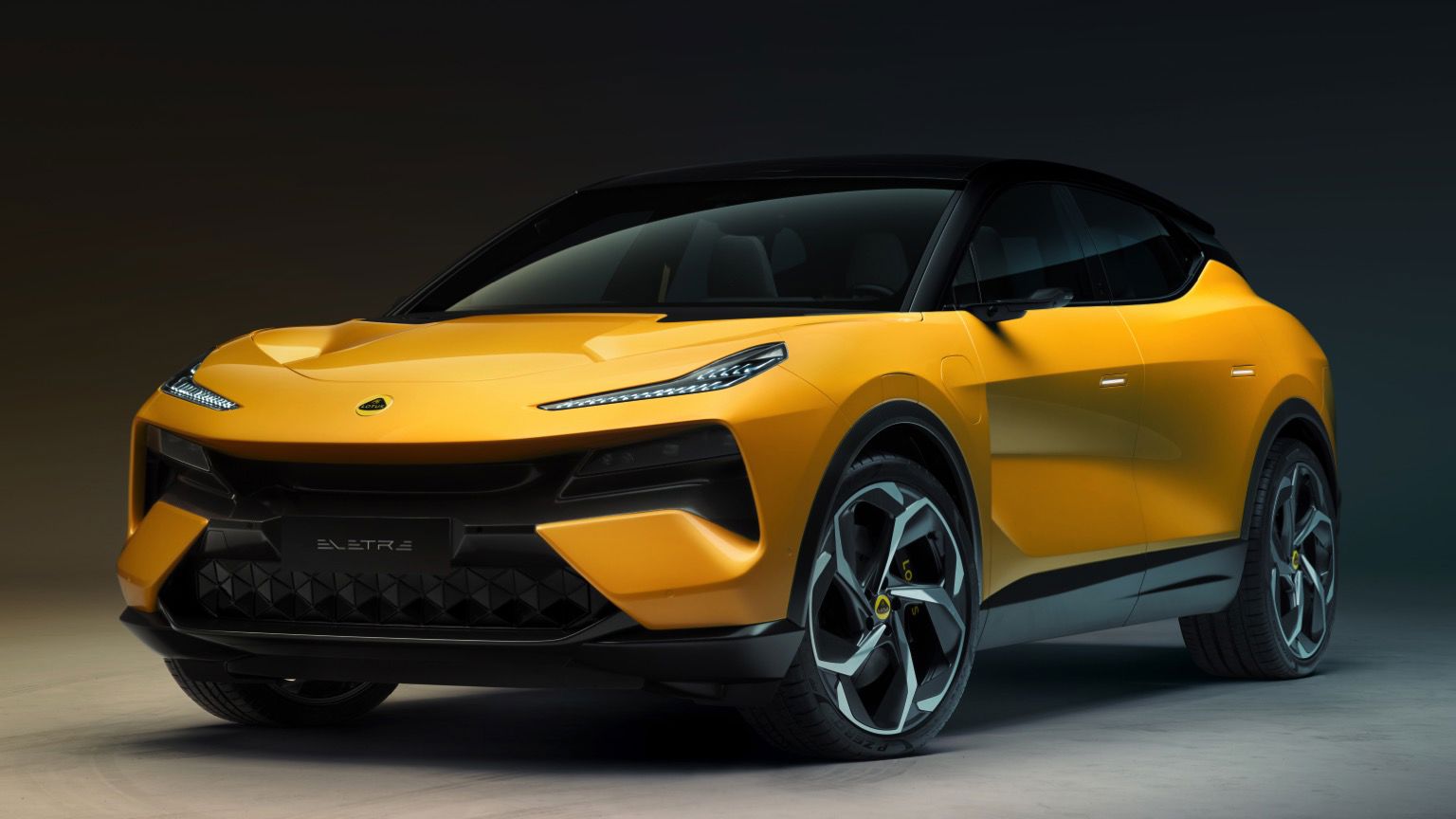 Lotus Eletre
They say that you get what you pay for and so, with a starting price of £89,500 — rising to £120,000 for the Eletre R — you would be right to have some pretty high expectations of this electric 'Hyper-SUV'.
Will you be disappointed? We don't think so. The 112kWh battery feeds an electric motor on each axle and delivers a 'track day' top speed of 160mph and a 0-62mph time of 4.5 seconds. If that feels a little slow for a Lotus, the Eletre R slashes this time to just 2.95 seconds.
Based on simulations, the Eletre is predicated to offer up to 373 miles on a single charge and, with all versions capable of 350kW rapid charging, it's possible to generate 250 miles of range is just 20 minutes. There's plenty of tech too, with an autonomous chipset that's capable of 508 trillion calculations per second, HD cameras, sensors, and millimetre-wave radar that combine together to equip the Eletre with autonomous driving capabilities.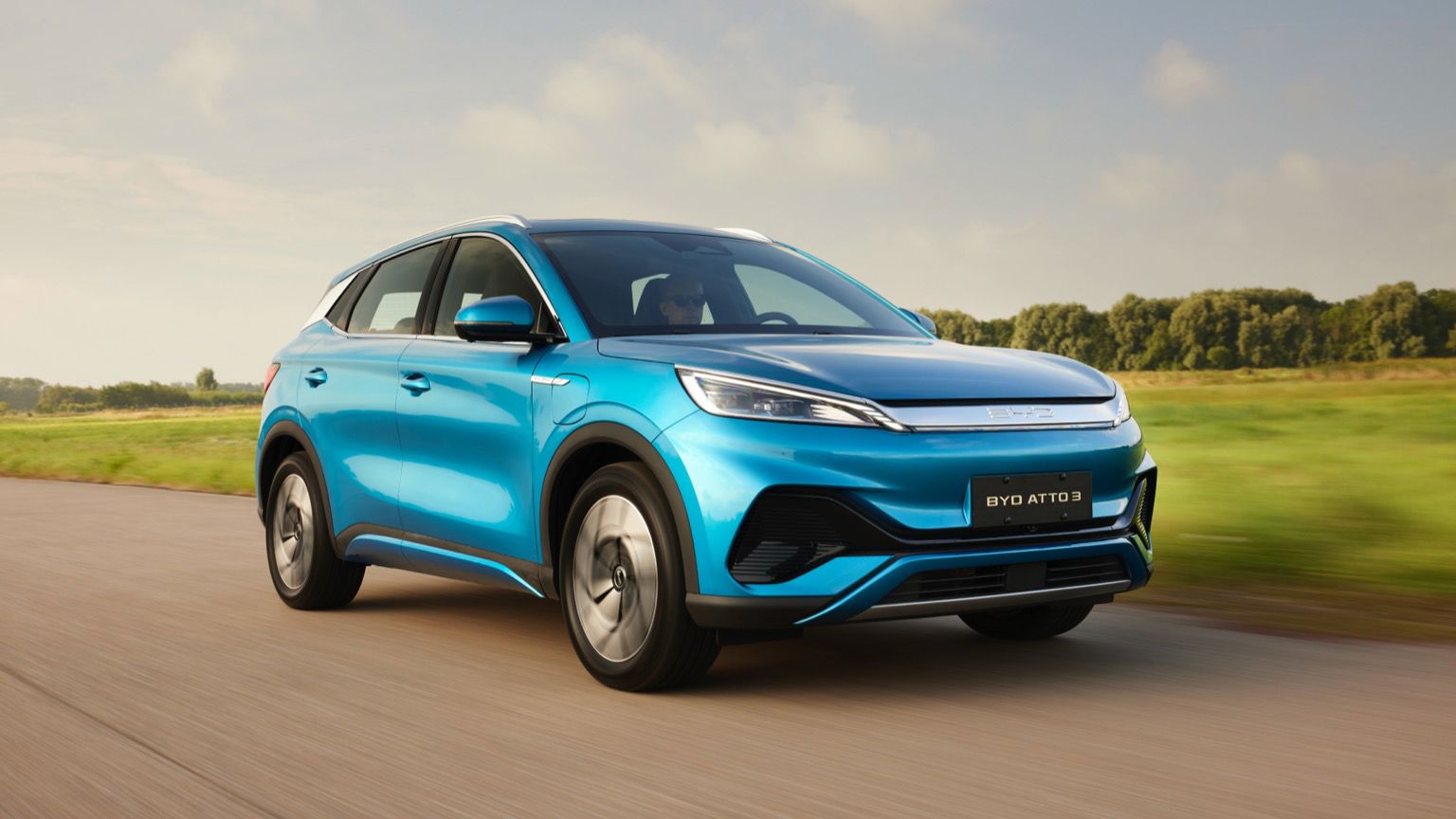 BYD ATTO 3
BYD, which stands for Build Your Dreams, may not be a familiar name to most UK drivers but last year they sold 1.8 million cars globally, the majority of which were in their home country of China.
Their first car offering in the UK, a sporty looking crossover SUV, looks to be a pretty good start. Their new e-Platform 3.0 is designed specifically for electric vehicles to provide advanced performance in efficiency, safety, and low-temperature driving range and their proprietary Blade battery is capable of over 5,000 charge and discharge cycles.
The ATTO 3 is likely to do well when up against the likes of Volkswagen's ID.4 or Kia's Niro EV. It has a clever touchscreen infotainment system that rotates from landscape to portrait via an impressive voice control system that also adjusts the heated seats and windscreen. Charging takes 29 minutes from 30-80% at 88kW and you can expect a range of 260 miles. And, if you like the look of what BYD has to offer, there are more cars on the way, including the BYD Dolphin and Seal (we're sensing a theme here).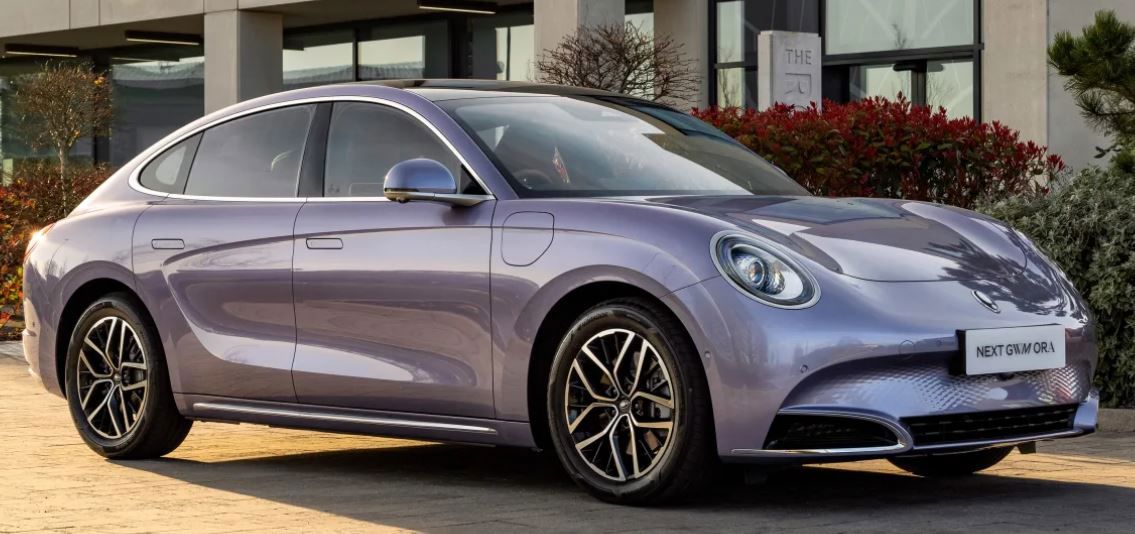 GWM Ora 'Lightning Cat'
GWM Ora has been making waves in the UK with its first offering — the Funky Cat — and they are looking to follow this success up with a model known in China as the 'Lightning Cat'. The new model hasn't officially been given a name for the UK market yet, which may indicate they have something else in mind for this all-electric premium saloon car.
Pricing, specification, and range details are yet to be released, but a WLTP range of 300 miles and
0-62mph in just over 4.4 seconds are being quoted. We also know that it will come in 4WD with dual motors, and you can expect premium features such as a glass panoramic roof, synthetic leather seats and interior multi-colour ambient lights to come as standard.
This is just a selection of the great EVs hitting Britain's roads in the coming months and so, whatever you're looking for, always remember to keep a close eye on our constantly updated list of great value business contract hire leasing deals.
*Images sourced from the EV Database, Auto express and Top Electric SUV
*Some features listed are optional extras and may vary between trims.