How much does it cost to charge an EV?

The UK's energy price cap has now gone up from £1,277 to £1,971 for an average use household. Depending on your current tariff, this may also mean an increase in the cost of charging your electric car.
One of the many reasons that so many people have made the switch to an electric car is to benefit from a sizeable reduction in running costs and so it's important to remember that, whilst electricity prices are going up, so are petrol and diesel.
This all goes to show that whether it's prices at the pump or electricity in your home, rates will continue to fluctuate based upon economic conditions and world events. The good news for EV drivers is that electric power significantly outperforms traditional fuels based on the all-important pence per mile measure.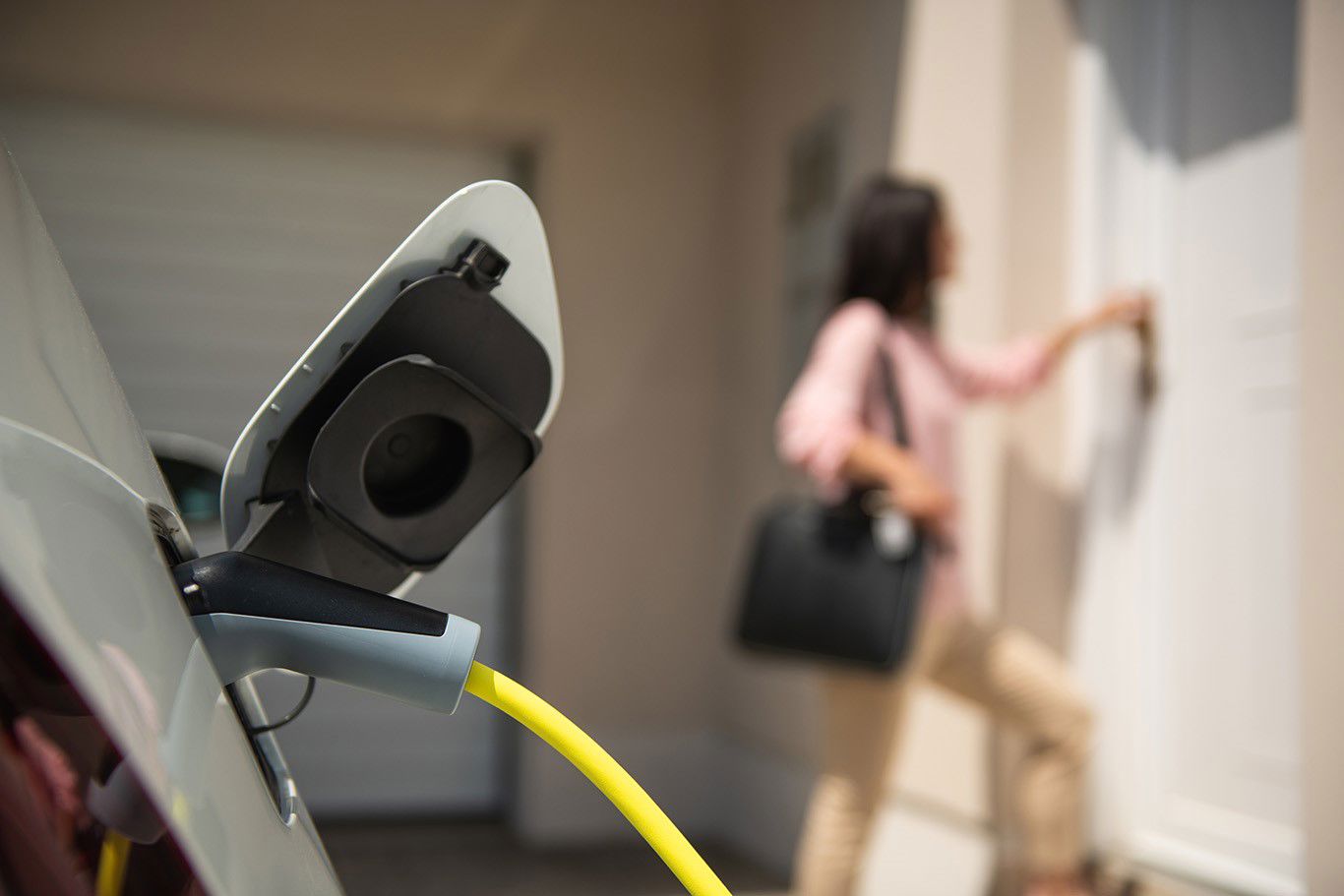 The cost of charging your car at home will depend on your electricity tariff and the average UK rate is currently 28p per kWh. Based on this figure it will typically cost in the region of £17 to fully charge a 60kWh car.
If we work on an average range of 200 miles, this equates to around 8p per mile. This is already a pretty good saving but if you can switch to an electricity tariff that's specifically designed for EV drivers this can bring the cost per kWh down to just 4.5p for off-peak charging. This means the price per mile plummets to under 3p.
If you would like to work out the cost of fully charge an EV for yourself, the formula to use is:
Pence per kWh x battery size (i.e. 60kWh) / 100
It must be said that regional variations, fluctuating energy prices, and the efficiency of your vehicle all impact the true pence per mile but, when you consider that a relatively fuel-efficient diesel car achieving 50mpg costs around 14p per mile, there is still a massive saving to be had.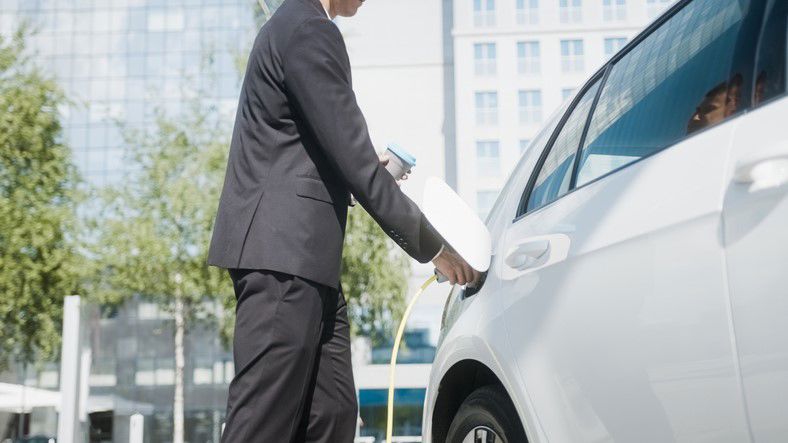 Some employers offer free charging as part of an employee incentive, whilst others simply ensure that they have signed up to the best possible tariff.
As more employees return to work after the pandemic, this puts additional pressure on businesses to provide charging facilities for those who have now switched to an EV.
As a result, many companies have taken advantage of the Workplace Charging Scheme, which covers up to 75% of the purchase and installation costs (inc. VAT) for up to 40 sockets per applicant, with a cap of £350 per socket.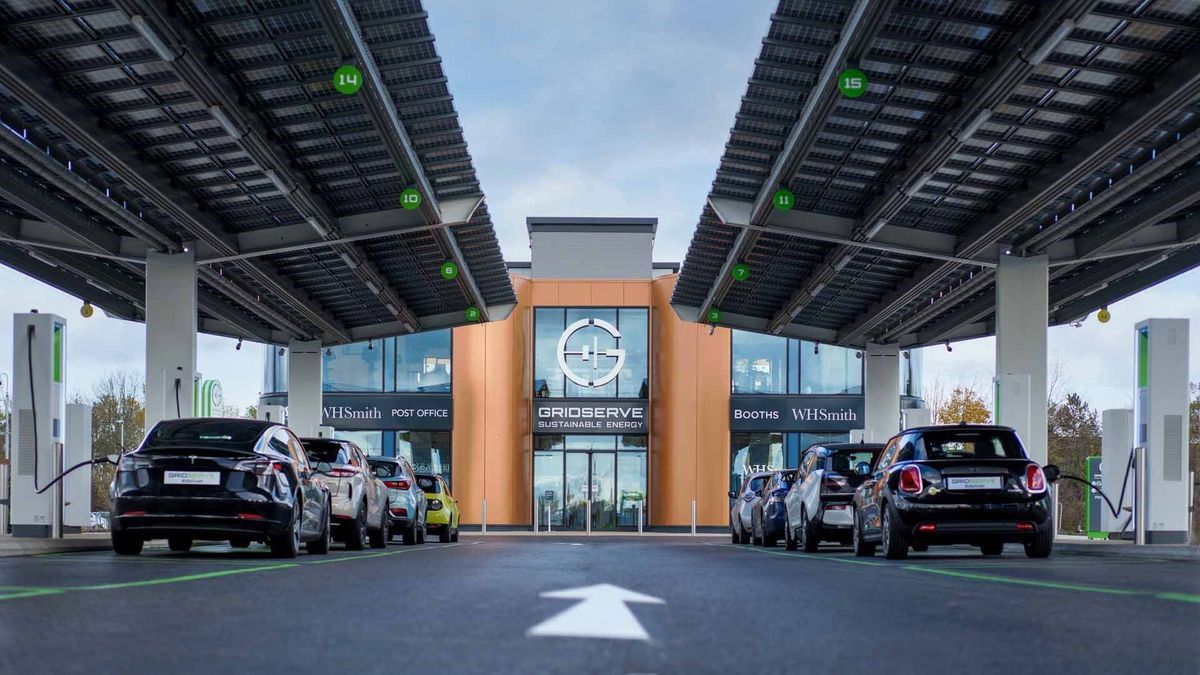 It might surprise you to know that there are around 5,000 free EV charging devices around the country where you can simply plug in and recharge without a fee.
In terms of speed, these break down as follows:
Slow: 452
Fast: 4,444
Rapid: 451
The availability of free chargers varies by region and the most common place to find them is at your local supermarket, public car park or retail centre.
New data from the Department for Transport (DfT) shows there were 30,290 public electric vehicle charging devices available in the UK as of 1 April 2022; up by 1,915 units compared to 1 January 2022 and passing the 30,000 milestone.
If you are travelling further afield, one of the most common charge point providers at motorway service stations is GRIDSERVE, with prices ranging from 39p per kWh for 60kW charging and up to 45p per kWh for their new ultra-rapid 350kW chargers.
However, while Jon Lawes, Managing Director, Novuna Vehicle Solutions, said the figures highlight the rate of development of the UK's EV charging infrastructure as it races to keep up with accelerating demand, he warned that quality is just as important as quantity. 
EV owners are all too often forced to factor in unnecessary extra hours to journey times due to slow charge points, so increasing the provision of rapid charge points (those at 22kW or above), which can cut charge times in half, is where we really need to see progress. While the figures demonstrate their total volume is growing, sky-rocketing demand for EVs means the current rate of growth will still leave motorists unduly waiting at forecourts and service stations.

Quick wins can be had by modernising what is already there. Projects such as Gridserve's recent landmark upgrade of the legacy Electric Highway EV network are exactly the type of tangible progress that will allow motorists to commit to longer journeys with confidence.

Jon Lawes
Managing Director
Novuna Vehicle Solutions
Most providers use subscriptions to encourage loyalty, which can in turn reduce the price paid. As a guide, PodPoint have rapid chargers at Lidl costing 26p per kWh, which equates to £6-7 for 30 minutes charging.
Whereas BP Pulse's live map of charge points shows rates from free to 50p per kWh. Some providers also have commercial links with manufacturers, such as Ionity who offer preferential rates to Audi, BMW, Mercedes, and Jaguar drivers.
The cheapest place to charge
If you have access to a free charging point at a local supermarket or car park then it's a great idea to top up when you can. Having said this, some locations have time limits and/or parking charges which need to be factored in.
In reality, most EV drivers do the majority of their charging overnight at their home address. It's convenient, cost effective, and there's plenty of time to get to full power. Unless you can get to a free charge point, this will generally be the cheapest way to charge up.
If you're thinking about making the switch to an electric car or van, just take a look at our EV leasing guides and special offers, or get in touch with our specialist EV team to find out more about how we can help.