a 'greenprint' towards decarbonised transport

Following on from last November's 10 Point Plan aimed at accelerating the UK's journey to net zero, the Department of Transport has now published a 'greenprint' to decarbonise all forms of domestic transportation by 2050.
Paulo Larkman, Head of Fleet Consultancy for Novuna Vehicle Solutions, has welcomed the plans stating:
It's great to see a clearer picture of the Government's approach to decarbonising UK transportation starting to emerge. Publishing this 'greenprint' helps to further demonstrate that they are serious about working with UK businesses to achieve net zero emissions by 2050. However, there are still some major challenges ahead, including the technology innovations that will inevitably be needed if the sale of new ICE heavy goods vehicles is to be phased out by 2040.

Paulo Larkman
Novuna Vehicle Solutions
The plans are subject to consultation and there will undoubtedly be some adjustments and clarifications to the commitments made, but here are some of the key headlines.
2035 Plan for Cars and Vans
Supporting the overall 'greenprint' a new 2035 delivery plan has been released which brings together all the measures for decarbonising cars and vans into a single document. Included within this are the following key commitments:
Targeted introduction of a new road vehicle CO2 emissions regulatory regime in 2024
£582 million investment for plug-in grants to reduce zero emission vehicle sticker prices until at least 2022/23
Zero emission cars will receive favourable company car tax rates until at least March 2025
The document includes a clear roadmap with milestones and commitments leading us towards all new cars and vans being 100% zero emission at the tailpipe by 2035. This includes:
Local EV infrastructure Fund to be launched in 2022
EV Homecharge Scheme to focus on renters, leaseholders and those living in flats in 2022
6 Rapid chargepoints at every motorway service area in 2023
Workplace Charging Scheme opened to charities and SME
There are also plans for a public consultation on a zero-emissions vehicle mandate which would ensure manufacturers progressively increase the sale of battery electric or hydrogen cars and vans over the next 14 years.
Additionally, there is a commitment to laying out legislation before the end of this year to address the need for all new private EV charge points to meet smart charging standards that reduce the cost of charging whilst feeding excess energy back into the national grid.
To address a more immediate problem, £15 million will be invested in 2021/22 to help address the backlog in traffic signal maintenance to improve traffic flow and reduce emissions.
---
Accelerating the shift to public and active transport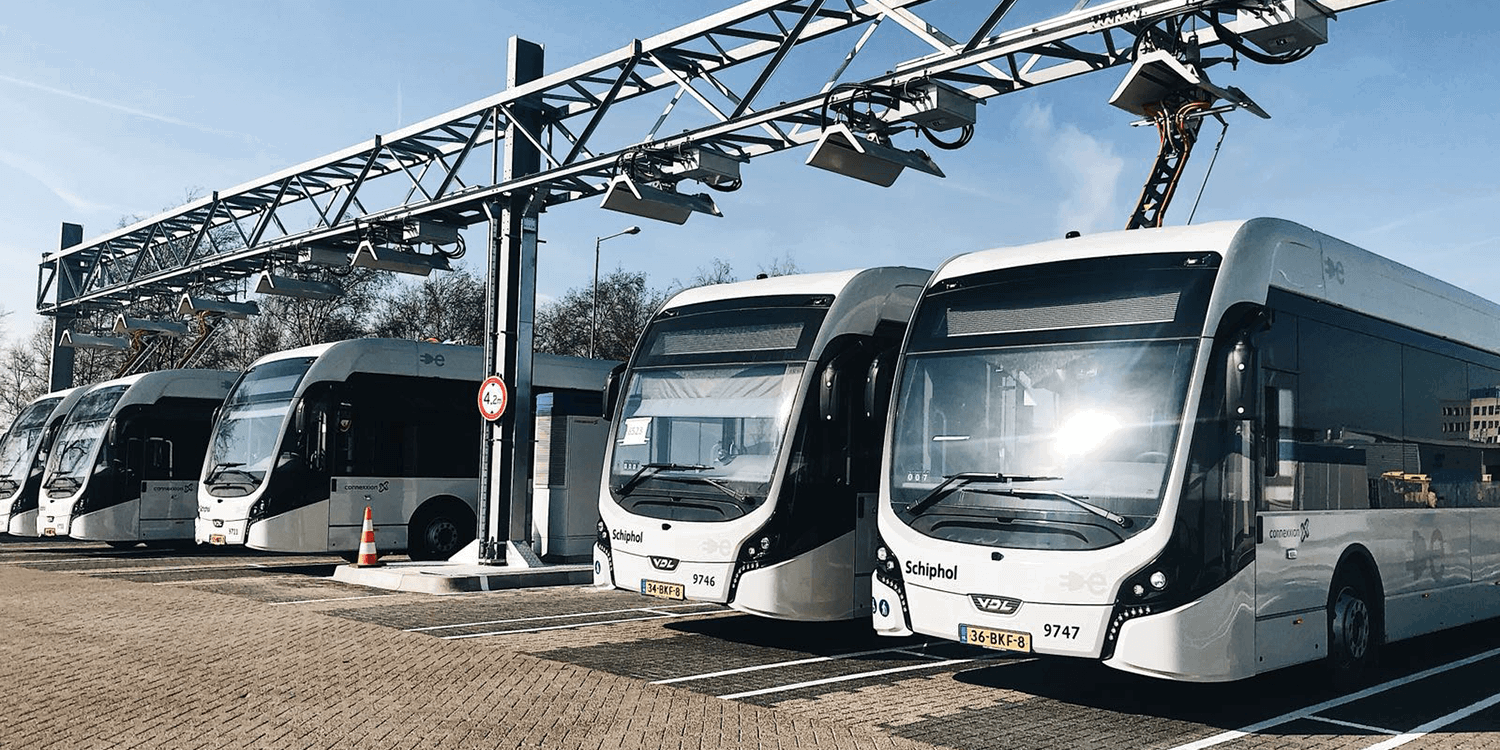 By creating a net-zero public transport network that's designed around the needs of the passenger and available where and when passengers need it, the Government hopes to encourage more people to use buses, trains and trams wherever possible. This includes supporting the delivery of 4,000 new zero emission buses and the infrastructure required to support them, as well as creating the first all-electric Bus Town or City.
It's a pledge that's firmly in line with March's National Bus Strategy which outlined plans for lower, simpler fares, more frequent buses, easier to use services and an increase in the number of bus priority lanes.
Over the course of the current parliament, £3 billion of new funding (£12 billion overall) will be invested in local transport systems as the Government looks to support local authorities who invest in decarbonisation strategies that best suit their own specific needs. There is also a published commitment that every place in the UK will have its own net zero transport network by 2050.
Supporting this target, will be the ongoing drive to increase levels of active transport modes such as cycling or walking and the result of national e-scooter trials will be used to better understand their environmental impact, safety, and consider whether they should be legalised.
Of course, none of these are a replacement for the car but, through new technology and the adoption of electric vehicles, our personal relationship with our vehicles and the environmental impact of each journey will change markedly.
---
Decarbonising Road Transport
The Government's goal is to phase out all new non-zero emission road vehicles by 2040 and to use a mixture of regulation and support packages to accelerate the rate of change. There is also a commitment that there will be no infrastructure barriers that prevent decarbonisation targets being achieved.
As with any change of this magnitude, this will be a phased process. This starts with the existing commitment to ban the sale of new petrol and diesel cars and vans from 2030, followed by the new target of outlawing new polluting lorries under 26 tonnes by 2035 and larger HGVs by 2040.
To this end, an open consultation has been launched seeking views on when to end the sales of new non-zero heavy goods vehicles in the UK and whether to increase the maximum permissible weights for zero emission and alternatively fuelled HGVs completing domestic journeys.
The consultation closes on 3 September 2021 and the results will be used to refine the governments stated objectives and plans. As things stand, some of the dates being discussed are certainly ambitious, especially where larger vehicles are concerned.
Rod McKenzie, of the Road Haulage Association, has warned that "these alternative HGVs don't yet exist, we don't know when they will and it's not clear what any transition will look like. So, this is a blue skies aspiration ahead of real-life reality.
Rod McKenzie
Road Haulage Association
---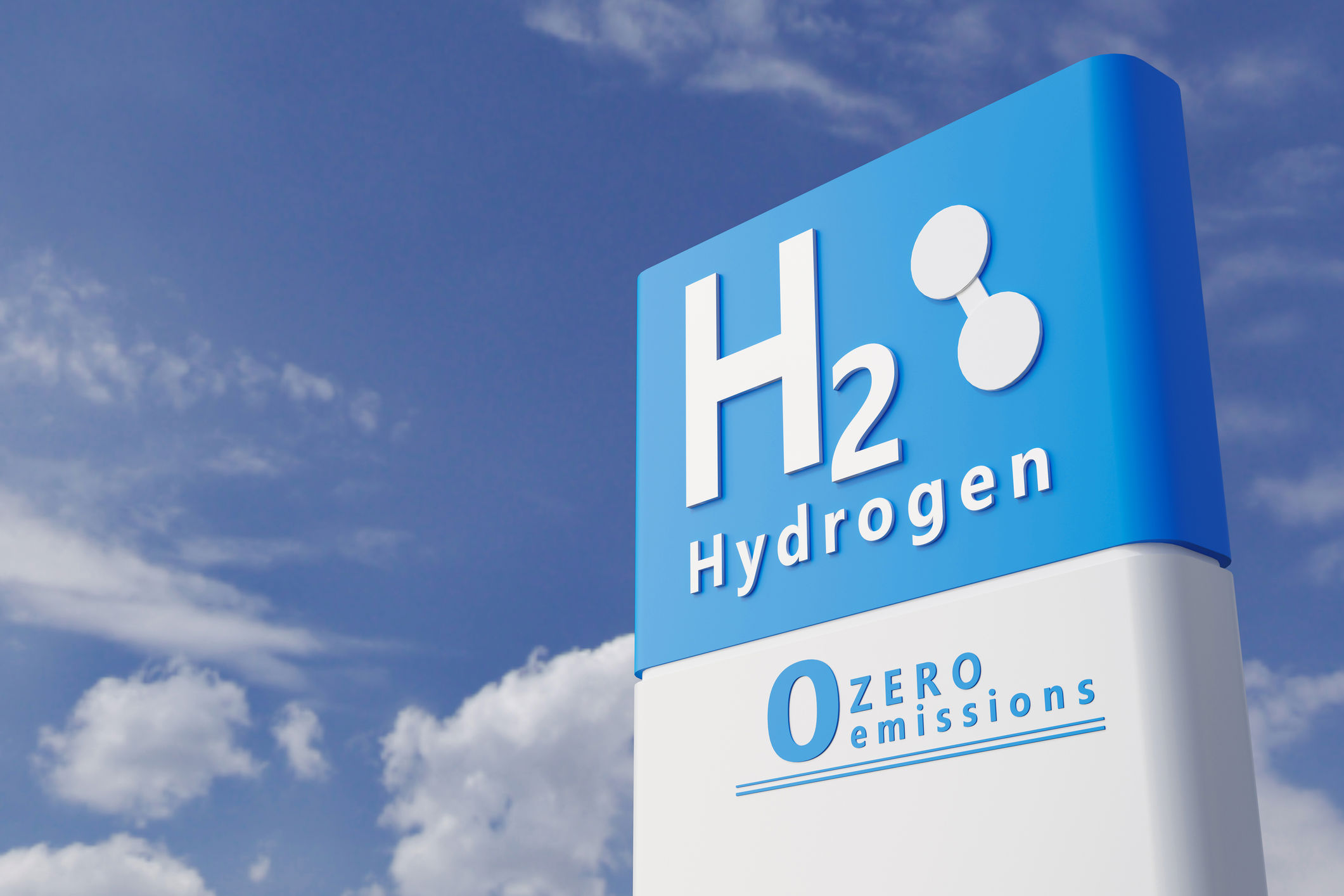 The Government also plans to publish an overarching Hydrogen Strategy this summer focusing on the increased production and use of hydrogen as a viable alternative fuel. In line with this, £3 million is being invested in 2021 to establish the UK's first multi-modal hydrogen transport hub in Tees Valley. Described as a 'living lab', the hub brings together government, industry, and academia to further hydrogen research, real world testing and a better understanding of green hydrogen's role in transport decarbonisation.
This is certainly a welcome plan set out by the Government and really aligns with our future strategy for alternatively fuelled fleets, which we believe will be mix of electric and hydrogen technologies depending on operational requirements.

As with all new technology, real world testing is important to fully understand its capability, but for hydrogen the key to success will be ease of access to refuelling and safe storage. 

Michael Wilmshurst
Novuna Vehicle Solutions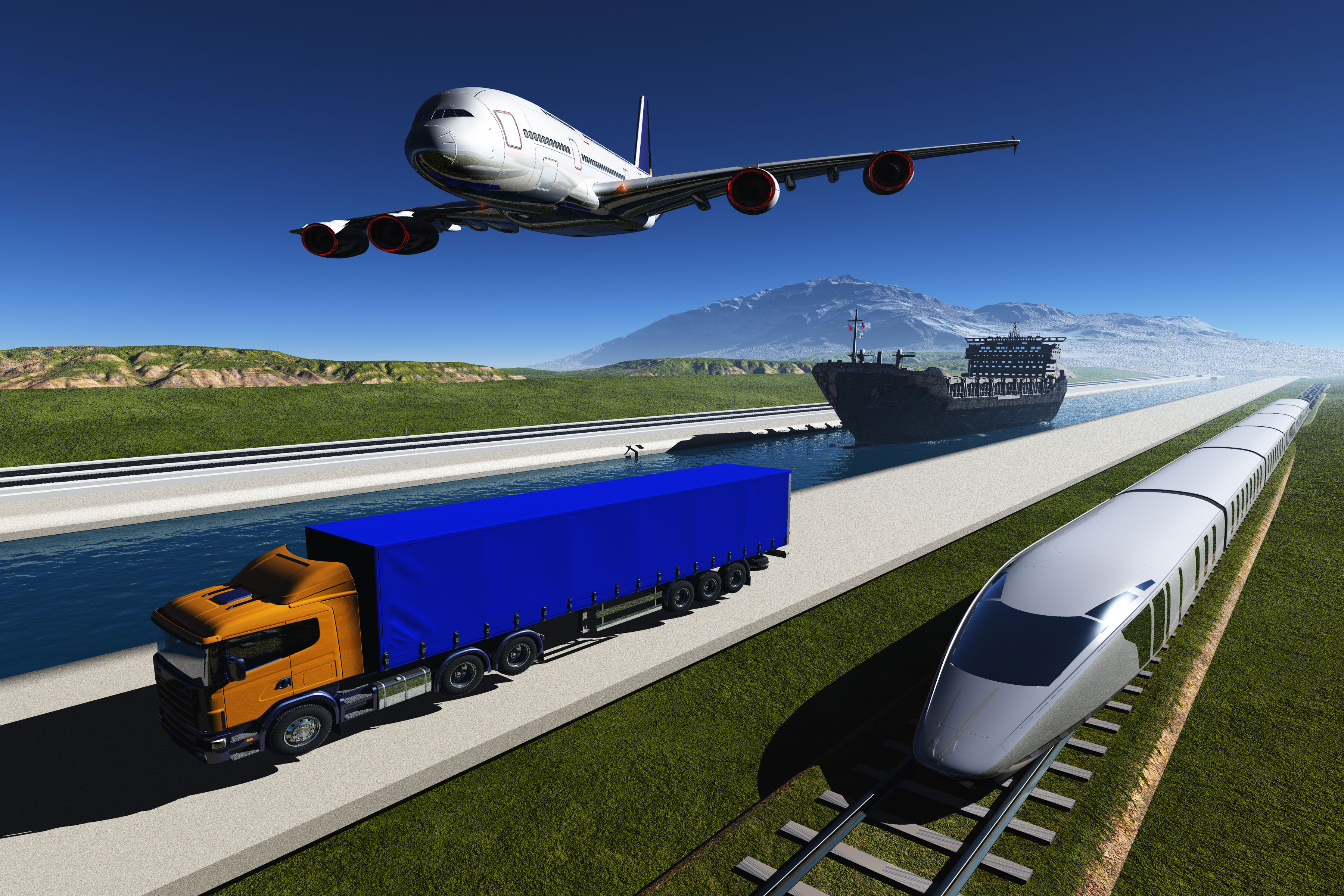 In addition to decarbonising road transportation, the Government has also released further information relating to their ambitions for a greener rail, sea and air network. These include:
Increased rail capacity for freight
Supporting the development of battery and hydrogen trains
Removal of all diesel-only trains (passenger and freight) by 2040
Increased usage of domestic sea transportation
Net zero rail and air network by 2050
Accelerated deployment of sustainable aviation fuels
---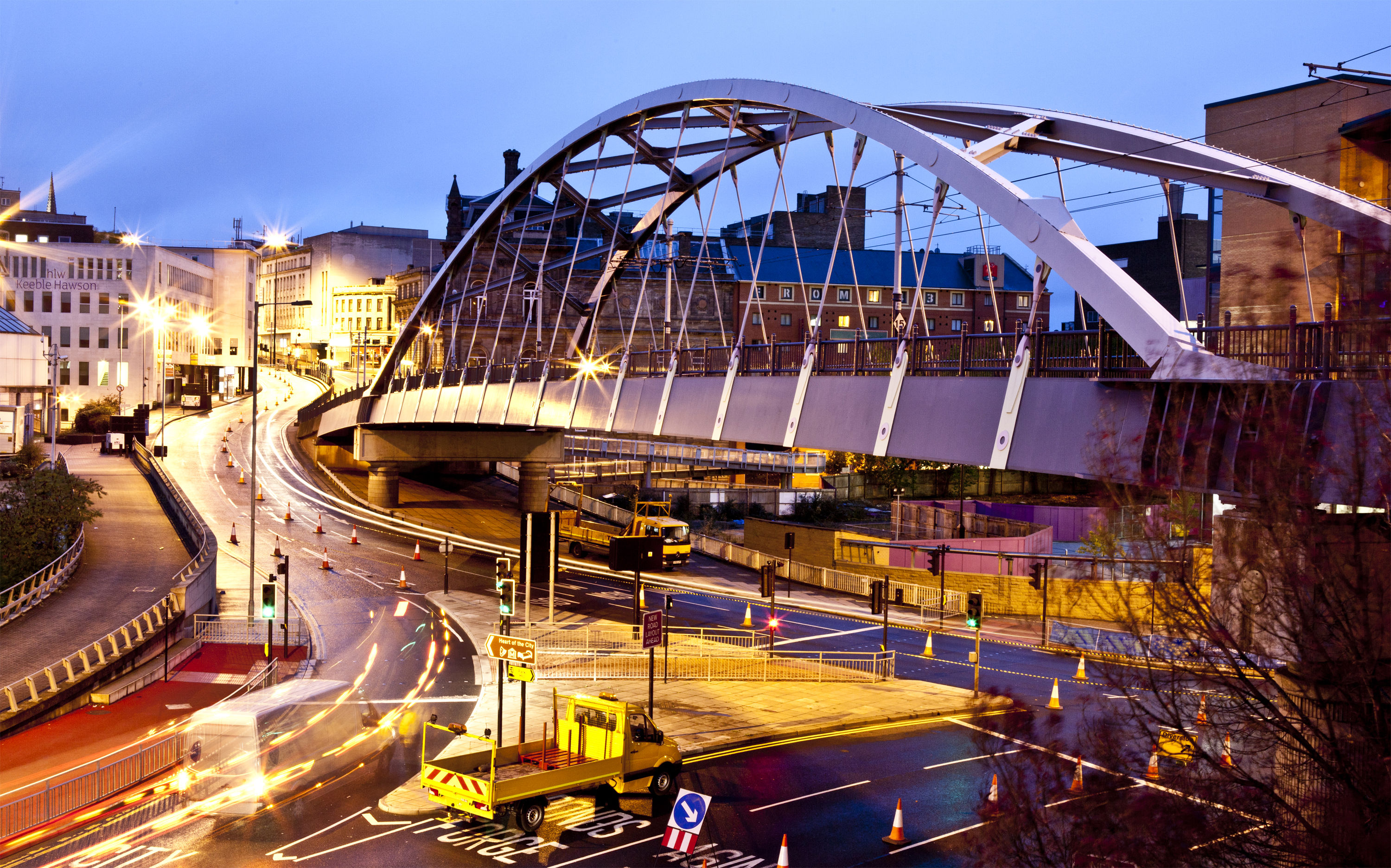 The plans are published ahead of this autumn's UK Climate Change Conference (COP26) in Glasgow and the Government is clearly putting a marker down in an attempt to establish the UK as a global leader in in green technology, innovation, science and research.
Following the conference, a series of key policy documents will be published, including:
EV Charging Infrastructure Strategy
Smart Systems and Flexibility Plan
Ofgem Action Plan
IET Guide for Local Authorities
Net Zero Strategy
Hydrogen Strategy
The Government have also said that they will be leading by example, with 25% of the Government car fleet set to be ultra-low emission by December 2022 and 100% of the 40,000 cars and vans will achieve zero emissions status by 2027.
Transport Secretary Grant Shapps has said: "It's not about stopping people doing things: it's about doing the same things differently. We will still fly on holiday, but in more efficient aircraft, using sustainable fuel. We will still drive, but increasingly in zero emission cars.

The Transport decarbonisation plan is just the start – we will need continued efforts and collaboration to deliver its ambitious commitments, which will ultimately create sustainable economic growth through healthier communities as we build back greener."

Grant Shapps
Transport Secretary
---
Lets talk about your Fleet Decarbonisation Strategy
As with all Government plans, there are some big headlines but also plenty of targets, aims and 'subject to consultation' caveats. Whatever the future holds, it's a journey we are all on together and so, if you would like to accelerate your transition to net zero mobility, just get in touch.